---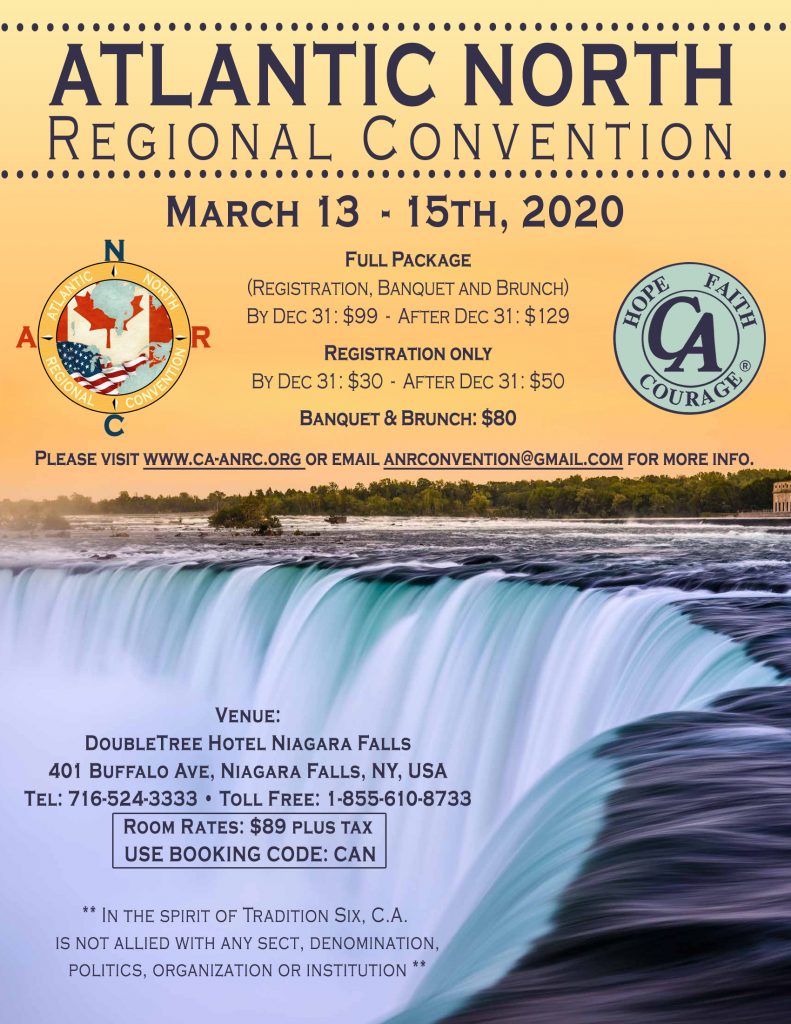 The long awaited, much anticipated Atlantic North Regional Convention is finally here. Bringing together the Canadian Maritimes, Connecticut, Massachusetts, New York, Northern New England, Eastern Pennsylvania/New Jersey/Delaware, Quebec, Rhode Island, Southern Ontario & Washington, D.C. areas for the first time in 20 years!!!
Join us for this historic, epic event featuring speakers from all over the region, workshops, marathon meetings, local Niagara Falls outings and the infamous Montreal/Toronto recovery countdown! This is an experience you must not miss! See flyer below or visit www.CA-ANRC.org for more details. Register soon to take advantage of early bird pricing. All prices in USD.
---
Please Note the March 2020 Area Meeting will be on March 21 in the Sanctuary at 427 Bloor St. W. at 10:30 am. This change was due to the ANRC event taking place on the second weekend of the month.